"HOOPS COLLEGE WAS DEFINITELY A GAME CHANGER FOR ME. THEY DEVELOPED A LOT OF SKILLS FOR ME TO COMPETE AT A HIGH LEVEL."
ELITE BASKETBALL TRAINING IN CHARLOTTE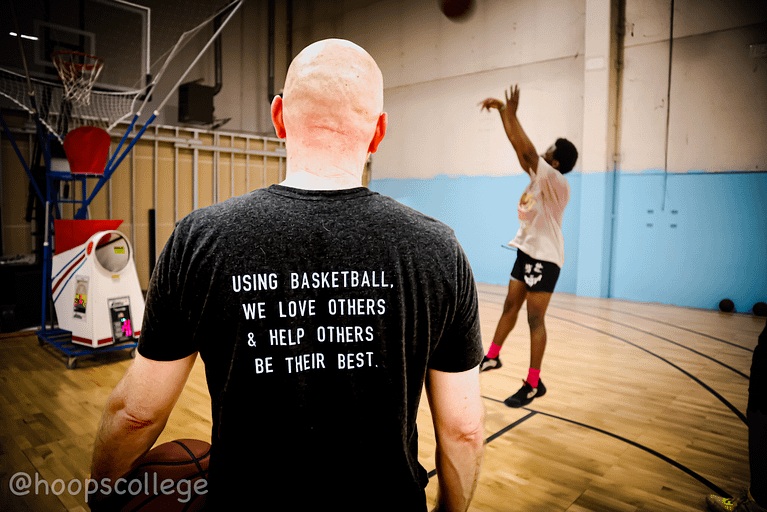 CHARLOTTE'S BEST BASKETBALL TRAINING EXPERIENCE
"COMING TO HOOPS COLLEGE WAS AND STILL IS ONE OF THE BEST LIFE DECISIONS I'VE EVER MADE. I'VE GOTTEN SO MUCH BETTER AND CONTINUE TO GROW. 100% RECOMMEND IT!"
ABOUT US
We are a husband and wife team that is crazy about basketball.
Combined we have almost 40 years of coaching and training experience.
For us, this has been and always will be about serving players with love and truth about basketball and life.
Coaching basketball is our passion and our calling, but we know the game is just the tool that opens doors.
We teach our players how to work smart and work hard.
Those are life skills that will far surpass the game of basketball.
"THE BEST BASKETBALL TRAINING I HAVE KNOWN."
WHY TRAIN WITH HOOPS COLLEGE?
Responsive
We love talking to our clients. We know how crazy life can be for anyone associated with the game of basketball. We're here when you need us.
Passionate
Basketball is our love language. We love the game and we love helping people. Hoops College gives us a platform to do both.
Experienced
With over 40+ combined years of playing and coaching the game at every level, we've been soaking up practical knowledge. Now we want to share that with you.
Proven
We help you get results where other people have failed you. If you don't believe us, ask our clients. We have lots of success stories to share.